GBA Heads to COP26
GBA will represent Western Pennsylvania at the UN's climate conference.
Posted October 26, 2021
Green Building Alliance (GBA) team members will represent Western Pennsylvania along with a local contingent of participants at COP26, the upcoming international climate summit.
GBA's team will join representatives from Carnegie Mellon University, Sister Cities Association of Pittsburgh, and Phipps Conservatory & Botanical Gardens in addition to Pittsburgh Mayor Bill Peduto and Grant Ervin, the City's Chief Resilience Officer.
What COP26 Means for World Leaders
COP26 – the 26th climate change summit of the Conference of Parties – will bring United Nations (UN) member States together to accelerate action towards the goals of the Paris Agreement and the UN Framework Convention on Climate Change. Over 120 heads of state will attend the conference, including U.S. President Joe Biden. Biden will bring 13 cabinet members and high-ranking officials to the summit as a demonstration of the U.S. commitment to climate change – including veteran climate diplomat John Kerry and former U.S. President Barack Obama.
What COP26 Means for the Built Environment
For GBA team members, COP26 is significant because buildings are taking center stage. The built environment is seen as a high priority for making meaningful impacts on climate change, and at COP26 this year, member states will be asked to commit to a framework for energy efficiency in buildings. GBA staff witnessed a preview of these conversations at the recent Committee on Sustainable Energy meeting in Geneva, where preliminary reactions to these commitment requests were discussed among committee experts, member State representatives, and UNECE's Sustainable Energy Director Scott Foster. These commitments will have major impacts on not only climate but also human health, social equity, and the economy.
GBA Executive Director Jenna Cramer will be joined on the trip by GBA Board Chair Noah Shaltes (PJ Dick), Board Secretary Jeffrey McDaniel (Innovation Works), and other senior team members.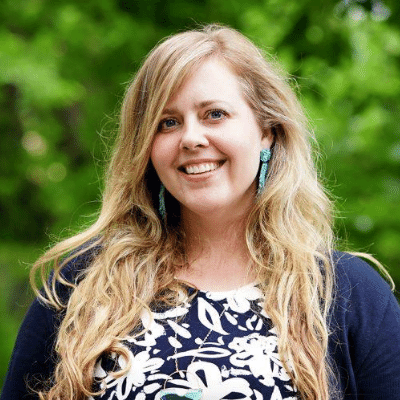 " We look forward to hearing the commitments that will emerge from COP26, and we are ready to activate our local, national, and international networks in order to meet them. "
Continuing our Region's Journey in Sustainable Development Leadership
Board Chair Noah Shaltes views the trip as a critical and natural progression of the organization's work: "I believe COP26 is going to be transformative for GBA and will further establish the region as a global leader in sustainable development. We were the second location in the world to commit to being a Center of Excellence on High Performance Building, and we will continue to grow that international network at COP. During the conference, we will strategically create actionable next steps and start planning a future meeting where we will welcome the other Centers to Pittsburgh. We should be proud of GBA's legacy of challenging the region and now the world to build better, and I'm excited to be a part of this chapter of GBA's story."
While top government leaders negotiate their commitments and actions around climate change, GBA's team will engage in several activities and meetings, including:
Signing Ceremony for new International Centers of Excellence on High Performance Building with UNECE Executive Secretary Olga Algayerova

Tour of Construction Scotland Innovation Center and local Passive House buildings

High-Performance Building Thought Leaders Think Tank

Sister Cities Signing between Glasgow and Pittsburgh

Multiple in-person and virtual education sessions
The group will also travel to Ireland to reunite with international partners through the Centers of Excellence on High Performance Building. This itinerary will include:
A visit to Ireland's physical Center of Excellence on High Performance Building in Enniscorthy, which is currently under construction

A look at Ireland's Just Transition, which includes a new high-performance building training center in the boglands where workers previously harvested peat for heating homes, and now are being trained for green jobs

A visit to South West College in Northern Ireland to see the world's first Passive House Premium project
"At Green Building Alliance, we see COP26 as a major catalyst for the world's next steps towards curbing climate change, and we know the built environment is critical to these conversations," states GBA's Jenna Cramer. "Our work alongside international partners through the Centers of Excellence on High Performance Building has positioned our global community to take swift and meaningful action. We look forward to hearing the commitments that will emerge from COP26, and we are ready to activate our local, national, and international networks in order to meet them."